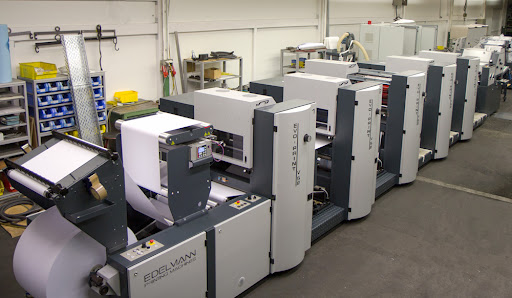 Below are five tactics that may help integrated marketers grow their printing and copying businesses, even during challenging times.
How is your printing and copying business faring? Do you have a core group of return customers you rely on, or are you fortunate enough to do a brisk business in first-time buyers? Has the pandemic increased or decreased your sales? The truth is, all small businesses need to regularly evaluate their integrated marketing efforts to determine what is working and what isn't.
Below are five tactics that may help integrated marketers grow their printing and copying businesses, even during challenging times.
NICHING DOWN
One of the most effective strategies is to "niche down" on your services. Look at your current customer list—are there some industries that are more represented than others? Consider advertising as a printer specializing in those industries, distinguishing your business from your competitors who are all vying for the same generic customers. Become the go-to expert for those fields; as the de facto leader in these industries, you can charge premium pricing instead of competing for the lowest price.
CONSIDER A REWARDS PROGRAM
Generally associated with large companies like pharmacies, grocery chains, and restaurants, rewards programs may also be a valuable method for growing your business. Look into the viability of offering gift cards, low-cost merchandise, or order upgrades (maybe a higher quality paper or discounted shipping). Whatever the reward, the important thing is that you are rewarding your customer for showing appreciation.
INCENTIVIZE CUSTOMER REVIEWS & REFERRALS
Positive word of mouth and online reviews or referrals are incredibly valuable to your business. Tell customers that a referral would be welcome, and offer them an incentive for leaving one for you. Include a reminder with orders or send a post-sales email letting customers know what they can get by recommending your business to their friends, family, and colleagues. Give out discount codes or punch cards offering customers a cost reduction or credit on their next order in exchange for their good review.
COMMUNITY SPONSORSHIPS
Local sponsorships can help organizations in your community while providing clear benefits for your business. You don't need to sponsor a stadium to boost your local visibility, but consider supporting a local sports team (youth or adult teams or leagues) or community event (festivals, charity events, music festivals). Look at local events calendars to see what types of events are coming up in your area and may be a good fit. Drive new business by putting your logo and/or website on materials or uniforms, hosting a table or booth at an event, or offering introductory discounts or referral vouchers.
LEVERAGE YOUR LOCAL NETWORK
Integrated marketers should also leverage local networking opportunities, getting a lot of visibility without spending a lot of money. Consider reciprocal discounts or recommendations with other local business owners. Discover the advantages of joining industry associations in your community. Look for opportunities to offer in-kind sponsorships in exchange for the promotion of your business, earn media attention, or align your business with super networkers that can help raise your profile.
CONCLUSION
Whichever route you take, put in the hard work to make your investment pay off. Never be afraid to ask for assistance—can you access an organization's mailing list, have them distribute your sales brochures, speak at a local business owners' meeting? The only limit to growing your printing and copying business is your imagination!